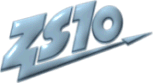 Our school is located in a big city of almost 200 thousand inhabitants. Zabrze is situated in the Silesian region, an industrial area in the southern Poland. Local industry was mostly connected with mining, but recently a lot of coal mines and other big industrial companies have been closed down and the mployment structure is undergoing the significant change. The local authorities decided to put impact on education and sport. The branch of the largest Technical University in the region is located in Zabrze and new departments are being opened.
Our school is situated in Mikulczyce, the district of Zabrze, which used to be a town itself for several centuries. The school includes Junior High School, Secondary School and Technical Secondary School. We have been improving level of education each year and the final exams' results are increasing.
Our Technical Secondary School has a very long tradition dating back to 1965. Previously there used to be electrical and electronic specialities but now the school is IT oriented and this is the major school speciality. In this school year we have opened a biomedical computer informatics class in cooperation with the Technical University.
We have never taken part in Leonardo da Vinci Project. Now we want to cooperate with other technical schools which have different profile and take some experience in connecting information technology and sector of manufacture. Our students and teachers would like to visit vocational schools abroad and learn about special programs used in the industry there. It will be also a great opportunity to improve English. So, the main goal of taking part in the project is rising competence of teachers' and students' skills.
The role of our school is to make a web site and create multimedia teaching materials such as programing web site or programing CNC.
Website: www.zs10.zabrze.pl